Sit in, buckle up, drive off
Sit in, buckle up, drive off
buggy models
buggy models
Our buggies are suitable for 2 to 4 people and specially developed for off-road use. In contrast to quads, you have a roll cage, which means that helmets are not required if you wear the right seat belts. Because you don't have to wear a helmet, you get a much more intense picture of the surroundings. Buggies are also known as beach vehicles or sandrails because they are designed to be driven on sandy surfaces .
They are therefore particularly suitable for switching between the beaches and the interior of the country. The special features of our buggies are, on the one hand, the open sides, which allow an optimal view, and the front window, which prevents collision with insects and sand, but does not restrict the view. The canopy provides the necessary sun protection. The automatic transmission and power steering guarantee easy driving.
Our 4-seater buggies are particularly suitable for families with children, but a ride in a buggy can also be great fun for group rides with friends or colleagues. On the other hand, if you want to jet through the countryside alone or with your partner, you can grab a 2-seater and sink into your own world while driving.
Polaris RZR 1000 2 seater
Engine type 4-stroke DOHC 2-cylinder Displacement 999 CC PS (KW) 93 (68.4) Mixture preparation Electronic injection Transmission Automatic PVT; P / R / N / L / H; Cardan shaft Drive system Switchable four-wheel drive with turf mode Cooling Liquid-cooled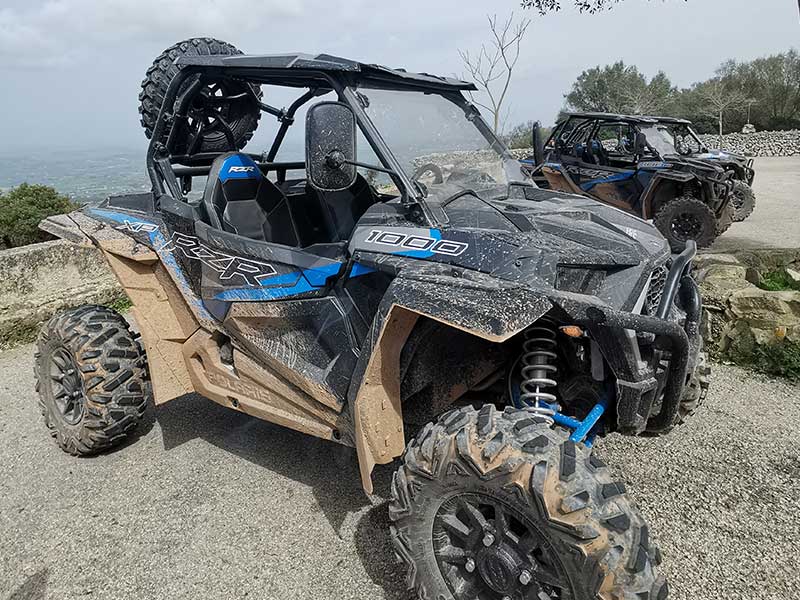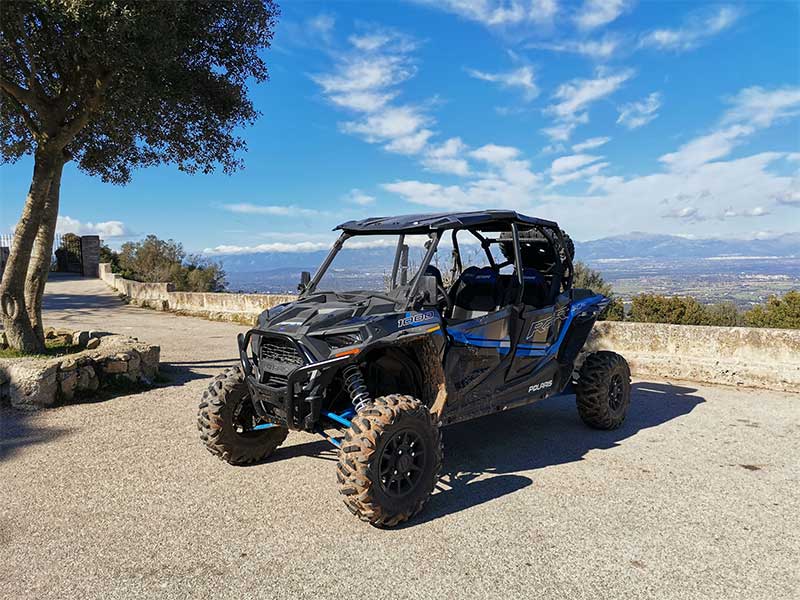 Polaris RZR 1000 4
seater
Engine type 4-stroke DOHC 2-cylinder Displacement 999 CC PS (KW) 93 (68.4) Mixture preparation Electronic injection Transmission Automatic PVT; P / R / N / L / H; Cardan shaft Drive system Switchable four-wheel drive with turf mode Cooling Liquid-cooled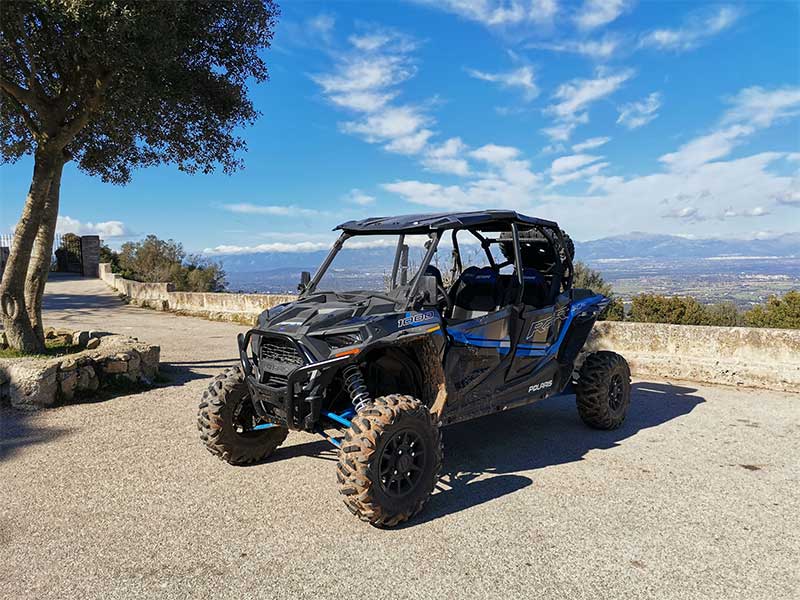 Polaris RZR 1000 2 Seater Engine & Drive Unit
Engine type 4-stroke DOHC 2-cylinder Displacement 999 CC PS (KW) 93 (68.4) Mixture preparation Electronic injection Transmission Automatic PVT; P / R / N / L / H; Cardan shaft Drive system Switchable four-wheel drive with turf mode Cooling Liquid-cooled
Axle suspension / brakes / tires
Front Suspension DUAL Arm w/ Anti-Sway Bar 16″ travel Rear Suspension Trailing Arm w/ Anti-Sway Bar 18″ travel Brakes Front/Rear Hydraulic Disc Brake Parking Brake Park in Transmission Front Tires 29x 9-14; Maxxis Bighorn tires rear 29x 11-14; Maxxis Bighorn rims cast aluminum
Dimensions:
Vehicle dimensions (LxWxH) 302.2 CM x 162.6 CM x 187.3 CM Wheelbase 228.6 CM Weight 652 KG
features
Lock & Ride Electronic Power Steering mounting system Standard Instruments Analogue display with 2.0 inch large LCD screen serving as Rider Information Center. Speedometer, KM Counter, Tachometer, Daily KM Counter, Hour Meter, Gear Indicator, Fuel Gauge, Temperature/Battery Warning Indicator, 12V Socket Lighting White LED, Top/Bottom & Red LED Brake and Tail Lights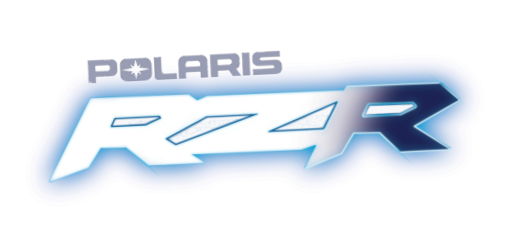 Polaris RZR 1000 4 Seater Engine & Drive Unit
Engine type 4-stroke DOHC 2-cylinder Displacement 999 CC PS (KW) 93 (68.4) Mixture preparation Electronic injection Transmission Automatic PVT; P / R / N / L / H; Cardan shaft Drive system Switchable four-wheel drive with turf mode Cooling Liquid-cooled
Axle suspension / brakes / tires
Front Suspension DUAL Arm w/ Anti-Sway Bar 16″ travel Rear Suspension Trailing Arm w/ Anti-Sway Bar 18″ travel Brakes Front/Rear Hydraulic Disc Brake Parking Brake Park in Transmission Front Tires 29x 9-14; Maxxis Bighorn tires rear 29x 11-14; Maxxis Bighorn rims cast aluminum
Dimensions:
Vehicle Dimensions (LxWxH) 370.8 CM x 162.6 CM x 187.3 CM Wheelbase 297.2 CM Weight 752 KG
features
Lock & Ride Electronic Power Steering mounting system Standard Instruments Analogue display with 2.0 inch large LCD screen serving as Rider Information Center. Speedometer, KM Counter, Tachometer, Daily KM Counter, Hour Meter, Gear Indicator, Fuel Gauge, Temperature/Battery Warning Indicator, 12V Socket Lighting White LED, Top/Bottom & Red LED Brake and Tail Lights